Verboticism: Embossmaterial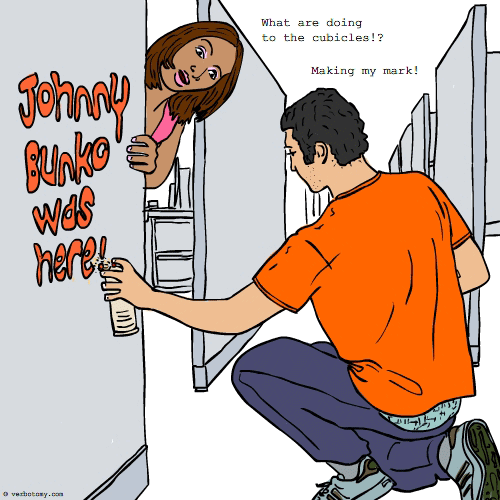 DEFINITION: v. To create an impression that you have made a positive contribution, especially when related to career activities. n. A personal mark or imprint which proves that you have done something that matters.
Voted For: Embossmaterial
Successfully added your vote For "Embossmaterial".
Created by: petaj
Pronunciation: em-boss-ma-teer-ee-al
Sentence: Kenny clearly had what it takes to be the CEO. His embossmaterial was marked on all of his work.
Etymology: emboss (to raise the surface to make a mark) + material (the makings of) + boss (manager, supervisor)
Points: 716
Voted For!