Verboticism: Flatimuckero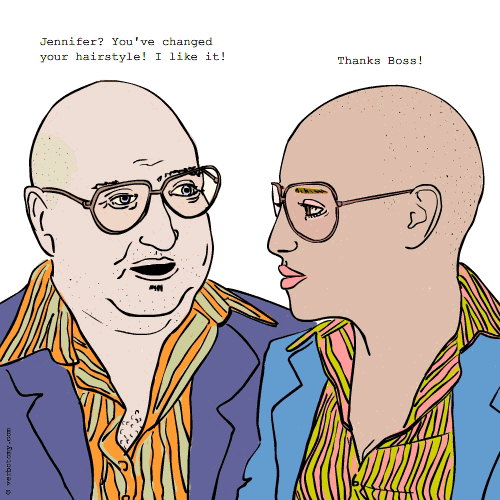 DEFINITION: v. To seek approval from your boss by emulating their style, mannerisms or affectations. n. A person who copies their boss's style in order to win favor.
Flatimuckero
Pronunciation: f-l-ah-t-i-muh-k-er-o
Sentence: Jennifer was such a flatimuckero that she even shaved her head in order to suck up to her boss.
Etymology: flatter+imitate+suck up
Points: 476