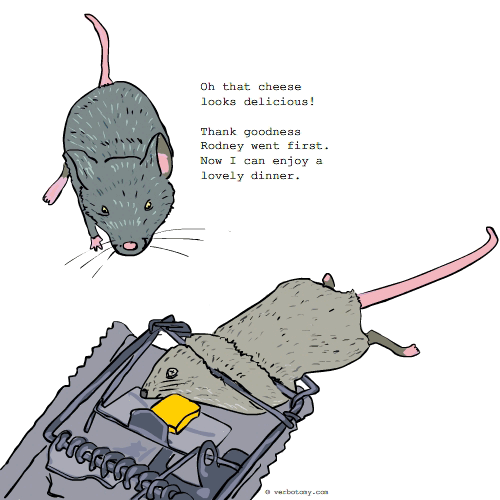 DEFINITION: v. To generously allow others to precede you in hopes that they will identify, reduce, and perhaps be eliminated by, the potential hazards. n. A gesture of courtesy which is really the lead-in to a trap.
Sacricede
Pronunciation: s-ah-k-ruh-s-ee-d
Sentence: Frank, although he knew that by allowing Rodney to try to get the cheese he was cruely sacriceding him beacause Rodney would be taken out by the trap, allowed Rodney to try to get the cheese first and to his delight Rodney was captured by the trap before he could take a bite of the cheese. Therefore Frank had all the cheese for himself.
Etymology: sacrifice+precede
Points: 458