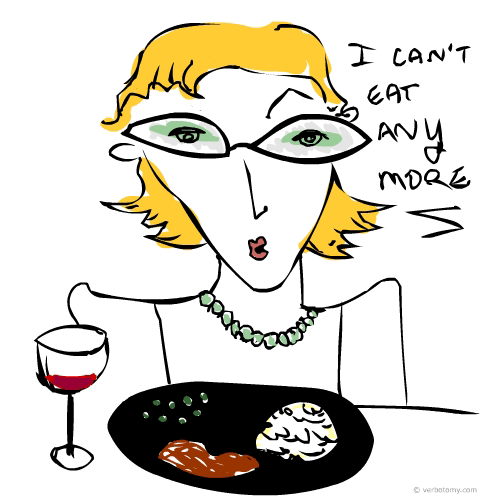 DEFINITION: To leave food on your plate, not for the starving children in the world, but so you don't get fat.
Foodthrift
Pronunciation: /ˈfudˌθɹɪft/
Sentence: The sign at the buffet read: "Don't be a foodthrift. Eat all you want, but please, take only what you can eat."
Etymology: Like a spendthrift, but with food.
Points: 701