Verboticism: Snarcissistic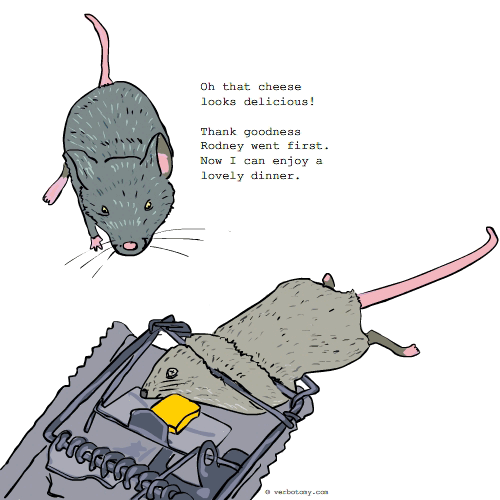 DEFINITION: v. To generously allow others to precede you in hopes that they will identify, reduce, and perhaps be eliminated by, the potential hazards. n. A gesture of courtesy which is really the lead-in to a trap.
Snarcissistic
Pronunciation: Snar + sis + sis + tic
Sentence: I saw the Jehovah's Witnesses lurking in the lobby, and quickly formed a snarcissistic plan. I stepped back and held the door open for a pleasant looking woman approaching from behind me. Perhaps the smile I returned was a bit too broad, as the odd look she gave me was replaced by an expression of horror and betrayal as they closed in on her waving copies of The Watchtower.
Etymology: Snare (to trap or entangle) + narcissist (one who is consumed by self interest)
Points: 554