Verboticism: Bonusneurosis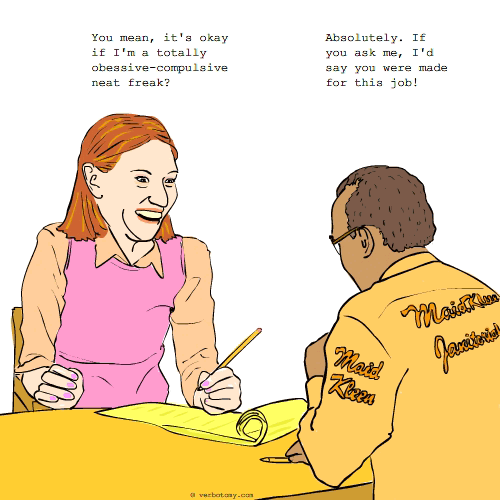 DEFINITION: v. To suddenly discover that your most troublesome personality defect, for which you have been taking medication and/or therapy, is actually your greatest asset. n. A perceived weakness which is actually a strength.
Bonusneurosis
Pronunciation: bo-nuss-nerr-os-iss
Sentence: Viv discovered that her bonusneurosis actually enhanced her standing in the company....numbering all the photocopy paper saved the office money, which in turn led to her promotion.
Etymology: bonus (as in free gift, or reward) + neurosis (a relatively mild personality disorder typified by excessive anxiety or indecision and a degree of social or interpersonal maladjustment)
Points: 767