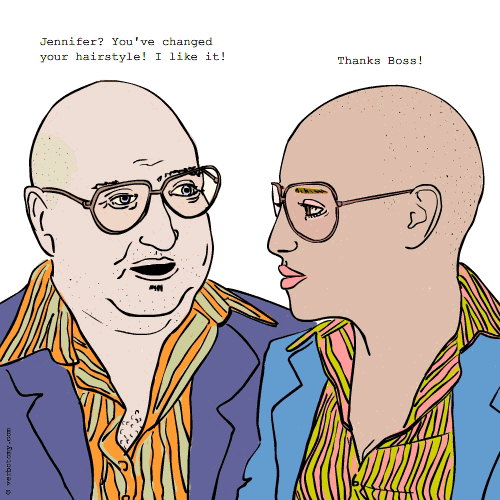 DEFINITION: v. To seek approval from your boss by emulating their style, mannerisms or affectations. n. A person who copies their boss's style in order to win favor.
Repliboss
Pronunciation: Like replicating. And then boss.
Sentence: My god, look at Tony. Wearing his fancy high heels and mini skirt. He's totally replibossing.
Etymology: Replicating and...boss
Points: 677