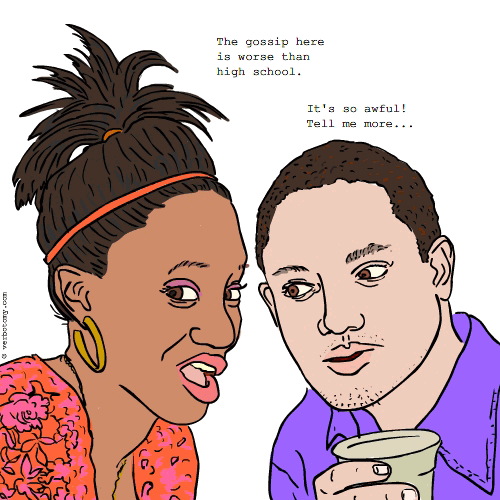 DEFINITION: v. To complain and complain about a problem without ever taking action to correct it. n. A complaint about something which you can fix but choose not to.
Idlewhine
Created by: petaj
Pronunciation: ide-l-wine
Sentence: MEMO To: All Staff From: Head Honcho OK you horrible lot, I'm sick and tired of your idlewhines. It makes this company look unprofessional. You are a lazy bunch of no goods who can't be bothered to extract a digit now and then and fix things up. If I can find enough time next year, we'll see about maybe hiring an insultant to deal with this poor behaviour. But for now, I can't find the time to address this problem, so you'll just have to put up with your gripes.
Etymology: idle + whine
Points: 347