Verboticism: Copycatistaff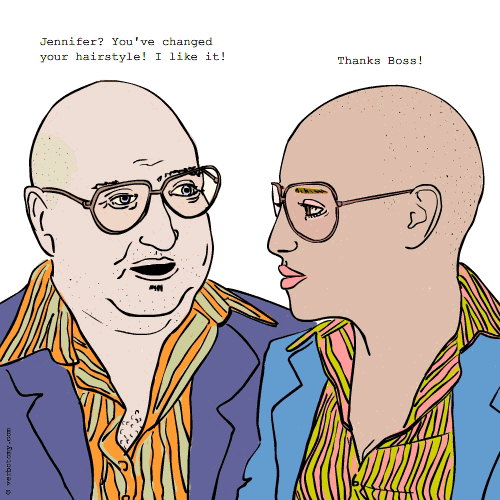 DEFINITION: v. To seek approval from your boss by emulating their style, mannerisms or affectations. n. A person who copies their boss's style in order to win favor.
Copycatistaff
Pronunciation: copy-cat-a-staff
Sentence: Mr. Schmuck loved it when potential new copycatistaffers joined his team. He intuitively could detect the fresh ones ready for molding.
Etymology: copycat + staff
Points: 464