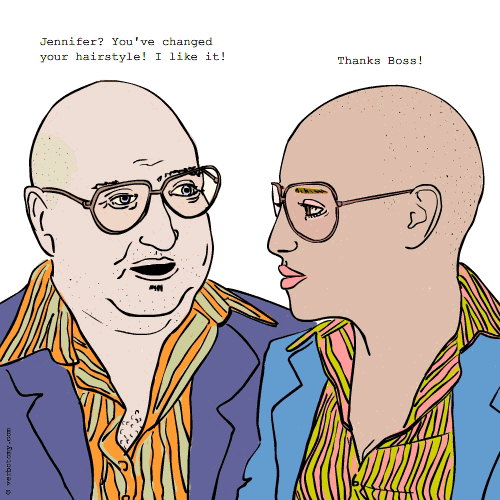 DEFINITION: v. To seek approval from your boss by emulating their style, mannerisms or affectations. n. A person who copies their boss's style in order to win favor.
Auparrot
Pronunciation: oh-PAR-uht
Sentence: Cornelius felt the need to auparrot Mr. Jenkin's tiresome soliloquies any time the mood struck him. Unfortunately, the mood only struck him in the shower.
Etymology: au pair + parrot
Points: 485