Verboticism: Doppelmanager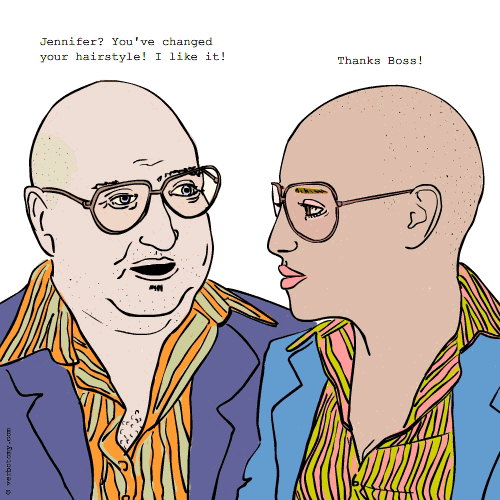 DEFINITION: v. To seek approval from your boss by emulating their style, mannerisms or affectations. n. A person who copies their boss's style in order to win favor.
Doppelmanager
Pronunciation: dah-puhl-man-a-jer
Sentence: All butt-kissing and other adminitraits aside, when Bob showed up sporting the same Rocky and Bullwinkle tie that the boss wore, it was readily apparent that he had become a doppelmanager destined for the Borg room. Simpresarios always wound up as directums.
Etymology: doppelganger, manager
Points: 470