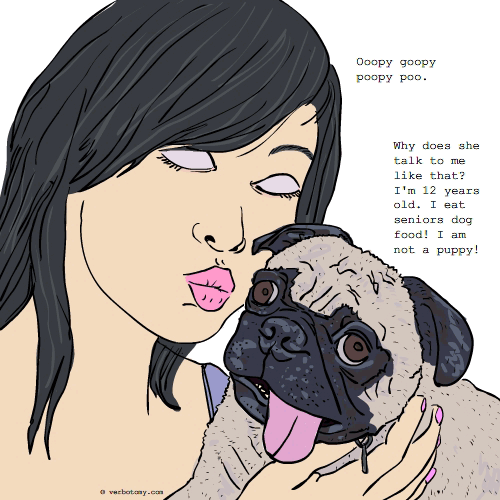 DEFINITION: n An invented language similar to baby talk, used by pet owners to communicate with their pets. v. To speak to an animal using an invented language.
Furble
Pronunciation: FER-buhl
Sentence: Dana's furbling to her shar-pei was beginning to get on my nerves. "Who's a puppy-wuppy? Who's my shaggy-waggy? Who's my woggy-doggie?" Sheesh!
Etymology: fur + burble
Points: 506