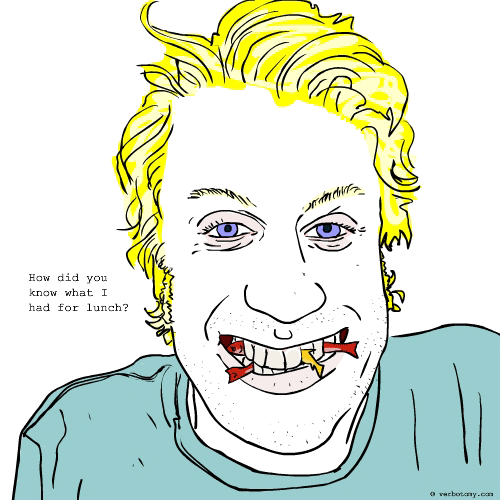 DEFINITION: n. The bits of food, and other debris, that get stuck between your teeth. v. To smile brightly and proudly unaware that you have a big piece of food stuck in your teeth.
Lunchicles
Pronunciation: lunch + ih + kulls
Sentence: The trouble with eating salad is that it always leaves lunchicles in your teeth, and then people start making surreptitious motions at you, but it's too late.
Etymology: lunch particles
Points: 557