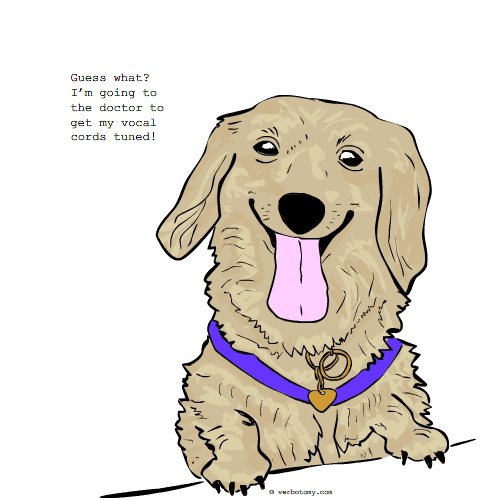 DEFINITION: n. A non-threatening term to describe the procedure of cutting vocal cords on yappy dogs, which makes it sound like a good thing -- after all, they will never bark again. v. To remove the vocal chords.
Yipectomy
Pronunciation: yip - eck - toe - me
Sentence: Fido was significantly less annoying after his yipectomy.
Etymology: Yip (sound) + ectomy (to cut out)
Points: 545