Verboticism: Screamcouragment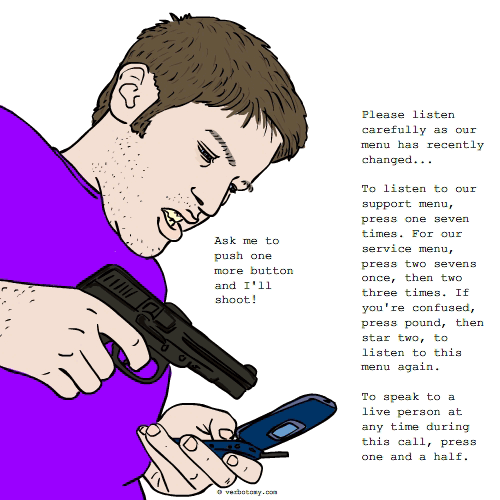 DEFINITION: v. To call a phone "help line" and spend 45 minutes pushing buttons and screaming at dumb voice-recognition system, before being automatically disconnected. n. A push-button or voice-activated phone menu system designed to irritate those who use it.
Screamcouragment
Pronunciation: /skrēmˈkərijmənt/
Sentence: I was foaming at the mouth; their menu was absolute screamcouragement.
Etymology: From the words Scream: Middle English: origin uncertain; perhaps from Middle Dutch. And Encouragement: Middle English (formerly also as incourage ): from French encourager, from en- 'in' + corage 'courage.'
Points: 143