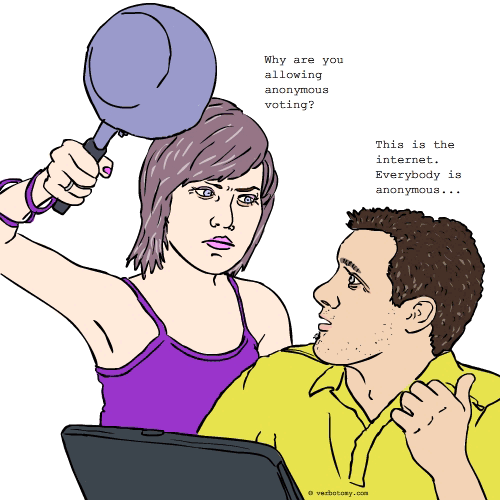 DEFINITION: v. To whack someone over the head with a pot (or any other handy utensil), because they won't do what you say. n. A complaint about someone who doesn't do things the way you want.
Slampain
Pronunciation: slamn-payne
Sentence: If you do something incredibly bad in nature, like with super evil intentions, God will slampain the shit out of you.
Etymology:
Points: 163