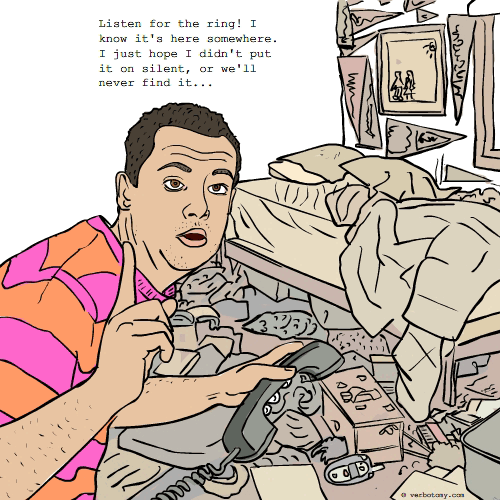 DEFINITION: v., To call your cellphone when you have misplaced it, hoping that it will ring so that you can locate it. n., The sound of a lost cellphone.
Stolange
Pronunciation: Stoh - linj
Sentence: She spent the day stolanging in the hopes that she'd hear her ringtone in the clutter of her room.
Etymology: Stol - To send Angel - Message "To send a message"
Points: 194