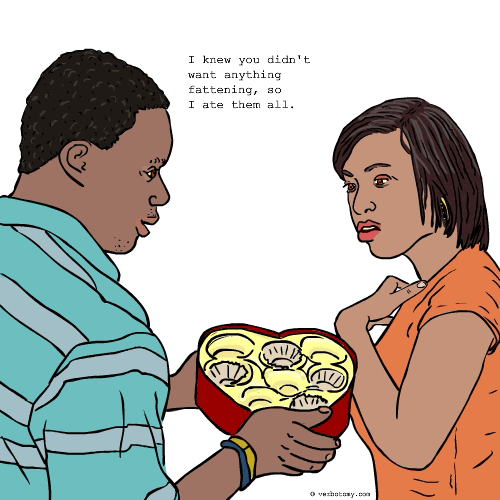 DEFINITION: n. A valentine gift which does not cause weight gain. v. To give a non-fattening gift as a symbol of love, which should not be interpreted -- under any circumstances -- as a comment on the recipient's weight.
Unfattering
Pronunciation: UN-FAT-TER-ING
Sentence: I knew that you would be flattered by the unfattering gift I gave you for valentines day.
Etymology: Flattering
Points: 656