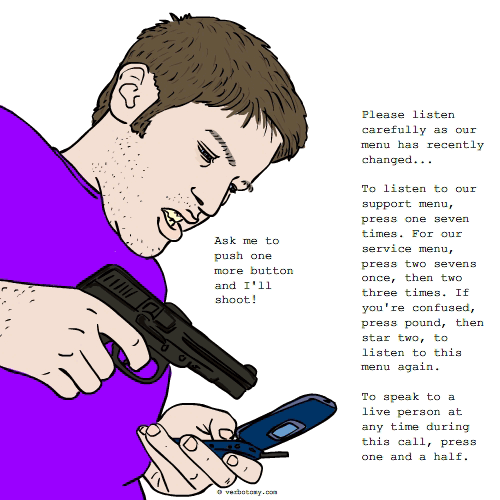 DEFINITION: v. To call a phone "help line" and spend 45 minutes pushing buttons and screaming at dumb voice-recognition system, before being automatically disconnected. n. A push-button or voice-activated phone menu system designed to irritate those who use it.
Vexmail
Pronunciation: veks mayl
Sentence: When Bruce tried calling the phone company to extend the minutes on his phone, he had to go through no less than 20 prompts of vexmail to reach the person he needed. By that point the call was moot because he had stomped his phone in an act of cellacide and put it into receivership.
Etymology: Vex (irritate, annoy) & Voicemail (automated phone message system)
Points: 761