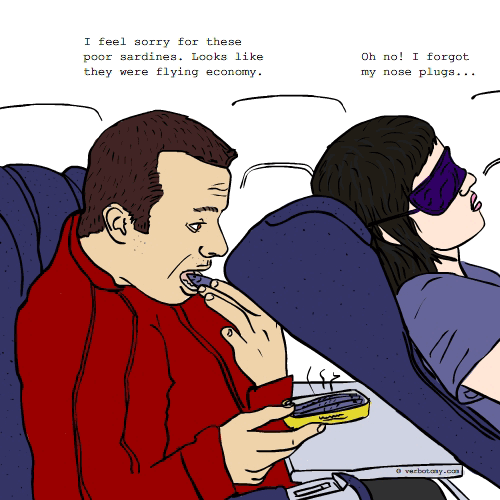 DEFINITION: n., A feeling of discomfort, common while sitting on a plane or train, created by the sense that you are about to be decapitated by your fellow passengers who are tilting aggressively towards you. v. To sit in a very small space, which seems to be getting smaller.
Tramcram
Created by: artr
Pronunciation: tram-cram
Sentence: Jerry had to put his car in the shop. He has already used all of his personal, sick and vacation time so he has to go to work on the transit. Now he is sitting on the bench quivering at the thought of the impending tramcram.
Etymology: tram (a streetcar) + cram (to fill (something) by force with more than it can easily hold)
Points: 983