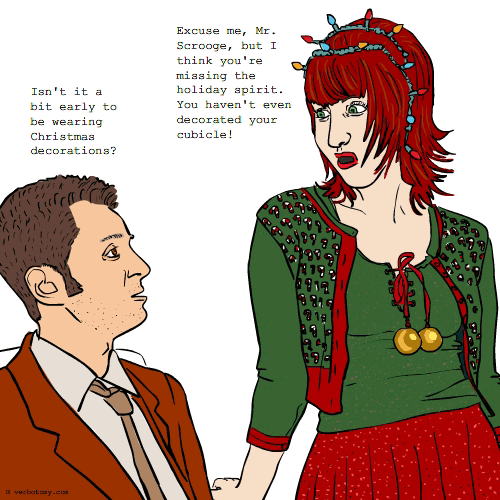 DEFINITION: n., A person so enamored with the holidays that they don't just deck their halls and home, but they also decorate their car, their cubicle, their pets, and themselves. v., To obsessively decorate according to seasonal holidays.
Obsessorate
Pronunciation: ob-SESS-ohr-ayt
Sentence: Once again, Glendora showed her extreme holiday spirit and went on a crusade to obssesorate everything including phones, the john, and every window in her home, the same in her office and even hung ornaments in the interior of her car.
Etymology: Blend of 'obssess' (to engage in obsessive thinking : become obsessed with an idea) and 'decorate' (to furnish with something ornamental )
Points: 278