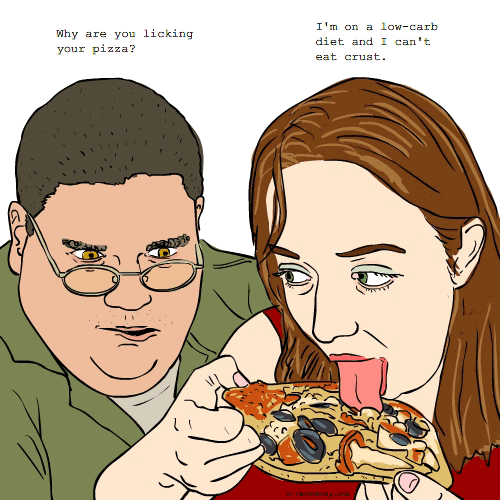 DEFINITION: v. tr. To eat in a peculiar or ritualistic manner in an effort to lose weight while consuming more. n. An idiosyncratic method of eating, usually adopted for "health reasons".
Tonguetried
Pronunciation: tung tryde
Sentence: When Tilly was on one of her famous diets, she would only lick her food, not bite or chew it. She told her friends it helped her lose weight when she tonguetried her meals in this manner.
Etymology: Tongue (a mobile mass of muscular tissue covered with mucous membrane and located in the oral cavity) & Tried (attempted,tested) & WordPlay on Tongue-tied (unable to speak from shyness embarassment or surprise)
Points: 416