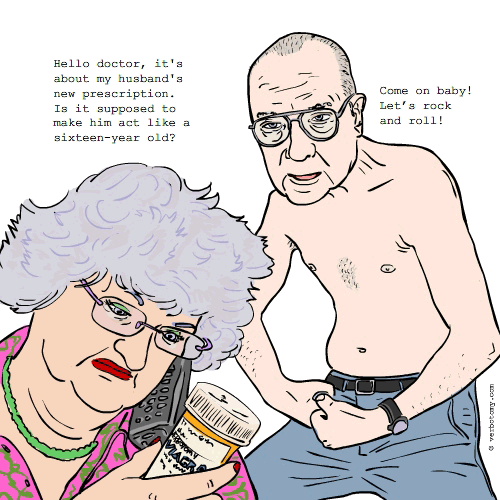 DEFINITION: n. An unintended consequence of medical or psychological therapy, especially if the therapy is supposed to make you feel "young again". v. To feel young and stupid again.
Juvescrip
Created by: artr
Pronunciation: joo-vuh-skrip
Sentence: Willy is so happy with his new juvescrip for Cialis. Just like in the commercial he installed two bathtubs in the backyard. Now he needs to figure out how to get his wife in the other tub and what this has to do with sex.
Etymology: juvenile (young; youthful) + scrip (a prescription, as for a drug)
Points: 575