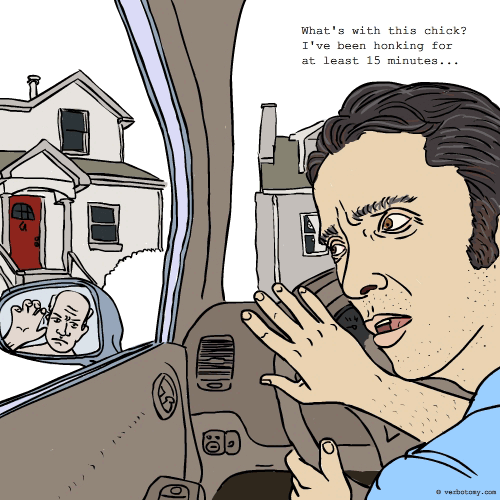 DEFINITION: v. To sit in your car and repeatedly honk your horn, so that your passengers, who are waiting inside the house, know you are ready to go. n. A person who uses a car horn as an multi-purpose communication tool.
Hornacular
Created by: kalex
Pronunciation: hor-naa-kew-ler
Sentence: Her mother spoke in the hornacular, just honking and honking rather than going to the door.
Etymology:
Points: 904