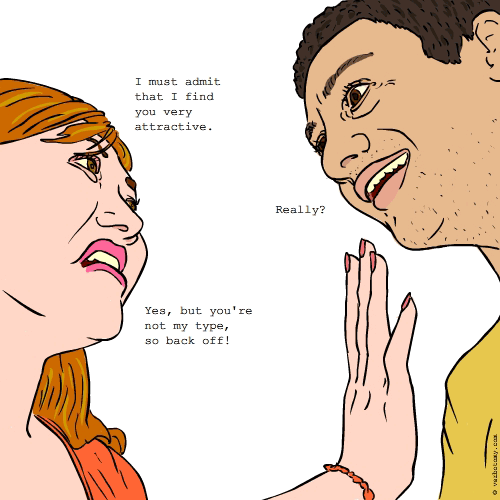 DEFINITION: v. To send out confused or conflicting signals when driving or dating. n. A person who signals their intentions to do one thing, then does something else completely different.
Contridate
Pronunciation: Con-trih-dAte
Sentence: I met a huge contridate last night; she called me attractive but when I asked her out, she slapped me!
Etymology: contradict + date
Points: 995