Verboticism: Looksidewalker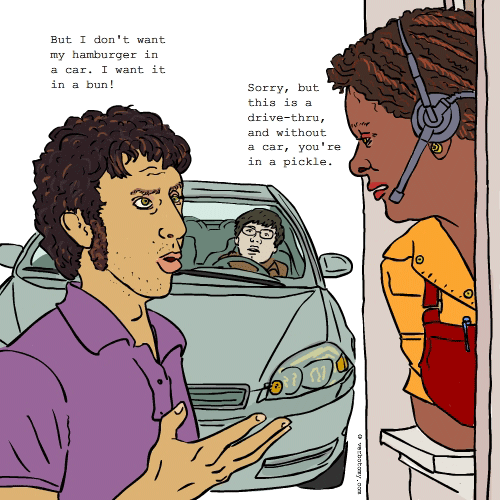 DEFINITION: v. To ignore conventional wisdom and traffic rules by walking in areas normally restricted to motor vehicles. n. An aggressive pedestrian who feels it is their god-given right to walk in the middle of the road.
Looksidewalker
Pronunciation: look syde wal ker
Sentence: It was at the Galaxy Burger Drive-In that the lookskywalker first appeared. He ignored all the Meteors, Comets, Galaxies, Saturns,Pulsars, Tauruses, Novas and Eclipses and instead walked up to place his order. The girl taking his order was at first reticent, but then he noticed she was gorgeous...phasars on stunning. She was Venus and all he wanted instead of a burger was to experience the Big Bang Theory.
Etymology: Luke Skywalker (hero of Star Wars fame) & Look (see) & Sidewalker (someone who stays on the sidewalk to amble)
Points: 572