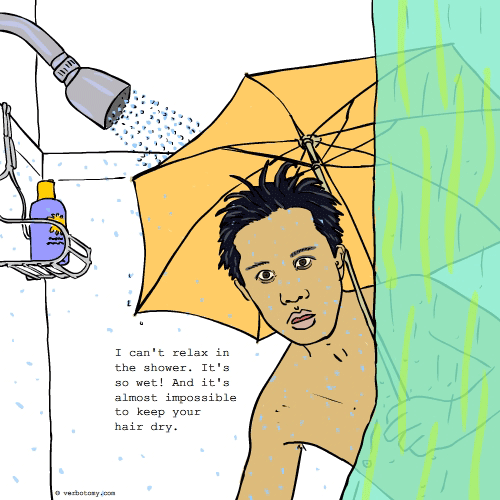 DEFINITION: v. To take a really long, relaxing, shower; so long in fact, that you loose concept of time. n. A prolonged shower that uses up a whole tank of hot water and leaves the bather looking like a boiled raisin.
Sudstained
Created by: artr
Pronunciation: suhdz-steynd
Sentence: Jerry finds a sudstained shower to be very bathartic. He doesn't seem to understand why his wife gives his practice such a cold shoulder. It might have something to do with the fact that she rarely gets to take a hot shower.
Etymology: suds (froth) + sustained (endure without giving way or yielding)
Points: 1115