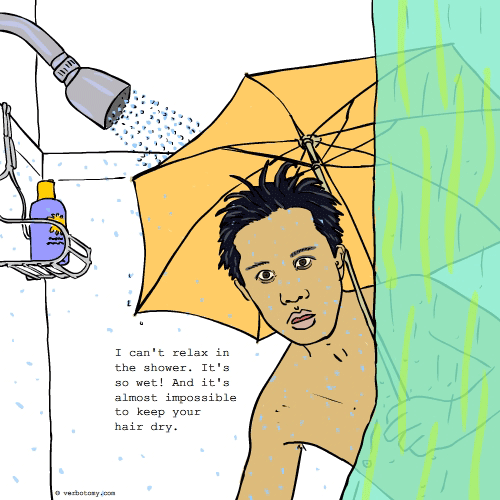 DEFINITION: v. To take a really long, relaxing, shower; so long in fact, that you loose concept of time. n. A prolonged shower that uses up a whole tank of hot water and leaves the bather looking like a boiled raisin.
Timewash
Pronunciation: tahym-wosh
Sentence: I got into the shower and was caught in a timewash. I only escaped when the hot water ran out.
Etymology: Timewarp + Wash
Points: 713