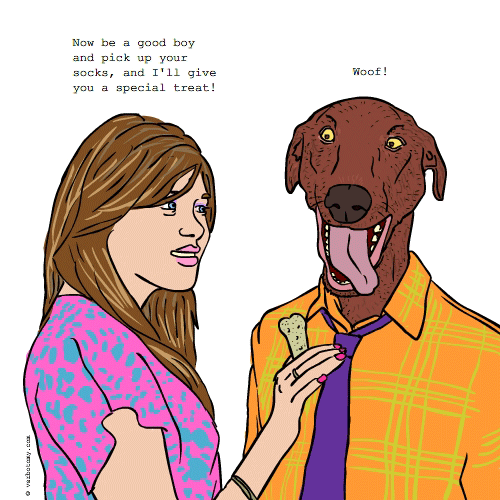 DEFINITION: v. To use animal training techniques to improve and direct the behavior of other people. n. A technique which uses the principles of animal training to solve a human behavioral riddle.
Pavlover
Pronunciation: pav lov er
Sentence: In order to break her husband Ivan of his sock-dropping habits, Anna rewarded him with love in order to get him to respond. She was a pavlover and if he still didn't learn to pick up his socks, she had to become a pavtufflover. But enough about their socks life...
Etymology: Pavlov (Russian physiologist who observed conditioned salivary responses in dogs (1849-1936)) & Lover (a person who loves or is loved)
Points: 599