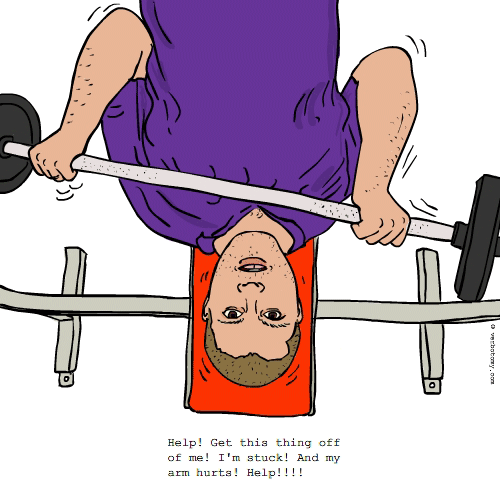 DEFINITION: v. To return to the gym in order to get back in shape, only to over-do-it and injure yourself. n. An injury which is the result of an overly ambitious exercise program.
Weaktard
Pronunciation: week-tard
Sentence: Wes is such a weaktard when it comes to working out...he always lifts more than he can handle.
Etymology: Weak- Not strong. Tard- part of the slang word re'tard'- Acting stupid.
Points: 656