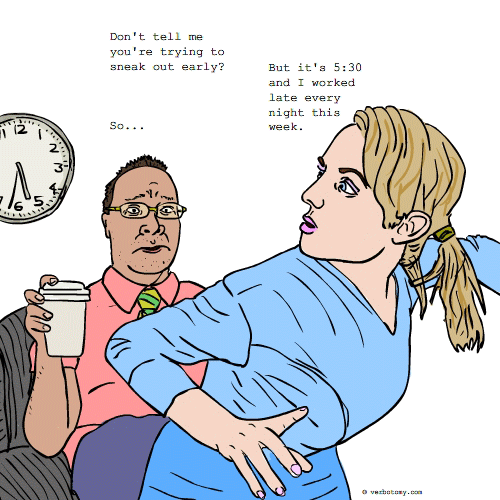 DEFINITION: n. A type of frustration created by a manager who never notices when you work late, but always nags you for leaving early whenever you leave on time. v. To carefully monitor your subordinates to ensure that they never leave work a minute early.
Latekeeper
Created by: artr
Pronunciation: lātkēpər
Sentence: The rule at Jill's office is to calculate time cards in 15-minute increments. What that often means is that her boss, will engage her in a conversation for 14 minutes past her scheduled work day. The other trick that this latekeeper will employ is to wait until he hears the click of the time clock to exit his office to ask for a progress report on her various projects.
Etymology: late (doing something or taking place after the expected, proper, or usual time) + gatekeeper (a person or thing that controls access to something)
Points: 665
Voted For!