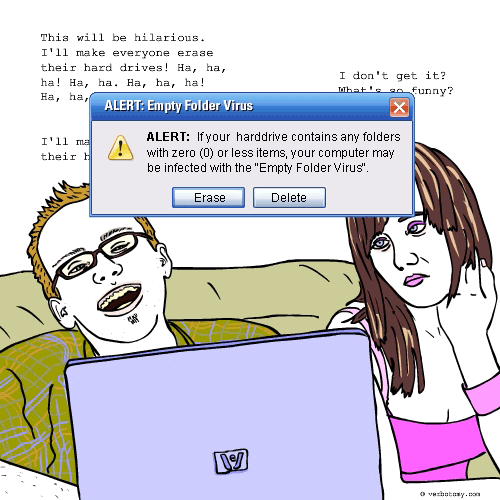 DEFINITION: v. To enthusiastically tell and share a lame joke with an unwilling audience. n. A person who does not realize that their sense of humor is not appreciated and laughs loudly at their own jokes.
Funnoying
Pronunciation: fun - noy - ing
Sentence: Ralph's jokes were largely funnoying to most of his friends and colleages. As he laughed and laughed at his own jokes, others were most often annoyed at his hyena-like wailing and failed to see what was funny.
Etymology: Funny + Annoying
Points: 1250