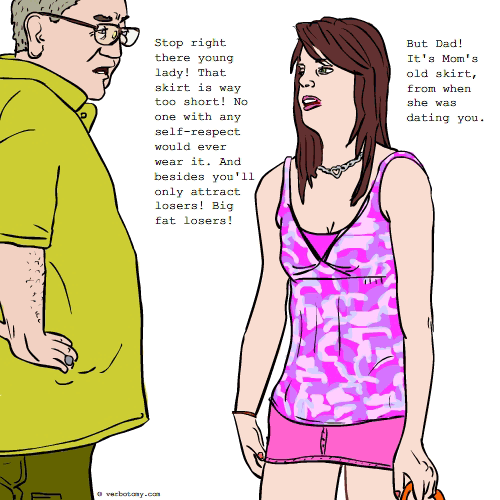 DEFINITION: n., A fashion item so old that it has gone out of and come back into style. v., To save outdated clothing hoping that it will come back into style.
Retrothrift
Pronunciation: retro thrift
Sentence: What to wear to the indie concert? Lemme dig into the bottom of my dad's t-shirt drawer and find a retrothrifty shirt.
Etymology: Retro and thrift
Points: 458