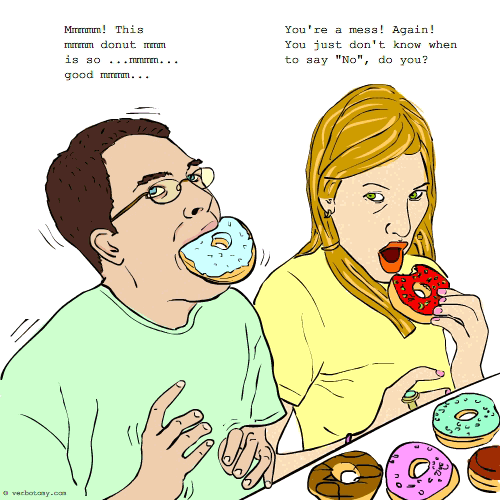 DEFINITION: v. To enjoy, or derive physical pleasure from, the eating of sweets and other sugared substances -- often leads to over-consumption. n. Pleasure derived from the consumption of sweets.
Sugargasm
Pronunciation: shoo-gir-gazm
Sentence: Oh these cookies, the sugar, oh, OOHHH I'm having a sugargasm!
Etymology: Mix of sugar and orgasm, sort of!
Points: 413