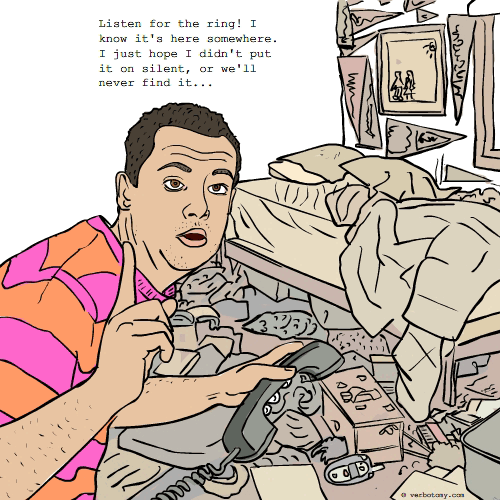 DEFINITION: v., To call your cellphone when you have misplaced it, hoping that it will ring so that you can locate it. n., The sound of a lost cellphone.
Phonar
Created by: artr
Pronunciation: fōnär
Sentence: Rudy can usually find his celly by re-tracing his movements. When that fails he resorts to using phonar, calling his cell with his land line assuming he hasn't misplaced the that handset.
Etymology: phone (a system that converts acoustic vibrations to electrical signals in order to transmit sound, typically voices, over a distance using wire or radio) + sonar (the method of echolocation used in air or water by animals such as whales and bats)
Points: 437