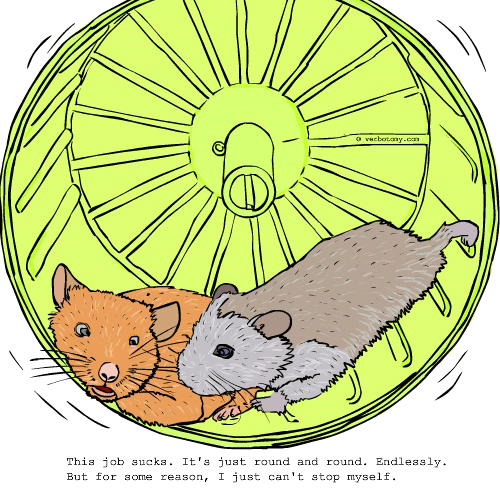 DEFINITION: n., A person who diligently and persistently complains about their work. v., To enjoy bellyaching about your job so much that you would never consider quitting.
Breadwhiner
Created by: artr
Pronunciation: bredwīnər
Sentence: As the chief breadwhiner for his family, Thomas feels trapped in a job he hates. He can moan, gripe, snivel and grumble with the best of them. Perhaps working in the complaint department isn't the best match for him.
Etymology: breadwinner (a person who earns money to support a family) + whiner (a feeble or petulant complainer)
Points: 461