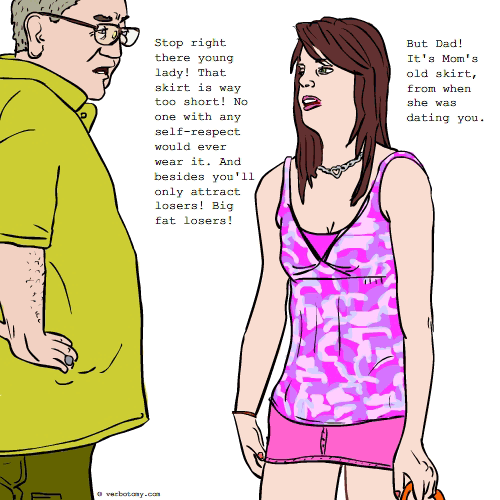 DEFINITION: n., A fashion item so old that it has gone out of and come back into style. v., To save outdated clothing hoping that it will come back into style.
Revogue
Pronunciation: ree voeg
Sentence: It is true that if you hang onto something long enough, it will come back into style. Sally was delighted to find a trunk of her Mom's swinging sixties and seventies clothes in the attic. Why pay top dollar for revogue copies, when she could get a whole new, skimpy wardrobe for free? That was the only way she could sneak past her father and convince him that she was the height of fashion, not out on the game. In the old days, he'd been so busy trying to get her Mom out of her clothes that he did not recognize them...EEWWWW!
Etymology: Re (to do again;repeat) & Vogue ( the popular taste at a given time) also sounds like revoke (annul by recalling or rescinding)
Points: 557