Verboticism: Dentachatter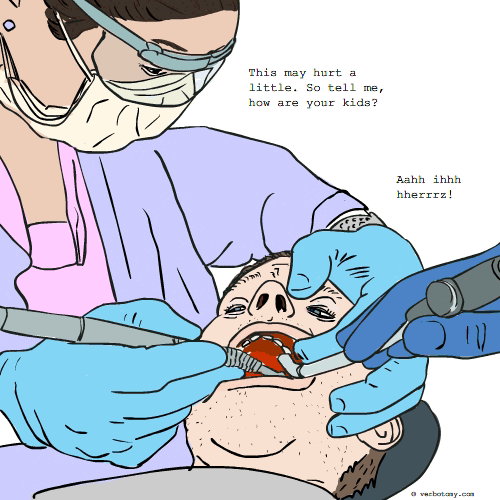 DEFINITION: n., Forced small talk used by professional caregivers to put patients at ease. (Not usually effective.) v., To ask insipid questions while subjecting a person to an intimate, awkward or painful procedure.
Dentachatter
Created by: artr
Pronunciation: dentachatər
Sentence: To avoid the dentachatter Ron would sometimes pretend to doze off. Even when he flinched the dentist allowed him to continue the ruse.
Etymology: dental (of or relating to the teeth) + chatter (talk rapidly or incessantly about trivial matters)
Points: 443