Verboticism: Veggiegrille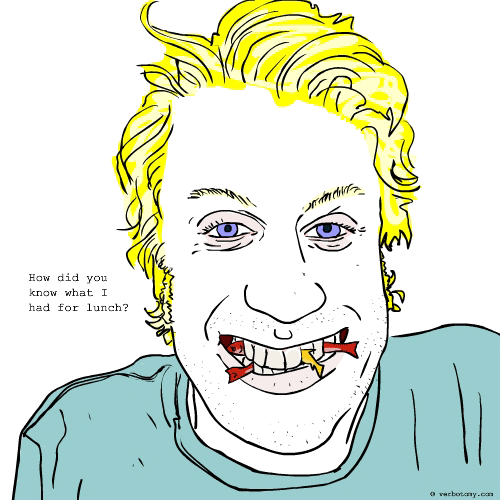 DEFINITION: n. The bits of food, and other debris, that get stuck between your teeth. v. To smile brightly and proudly unaware that you have a big piece of food stuck in your teeth.
Veggiegrille
Created by: artr
Pronunciation: vejēgril
Sentence: Denise loves her salad but all too often ends up with a veggiegrille.
Etymology: veggie (vegetable) + grille (decorative appliance for teeth)
Points: 590