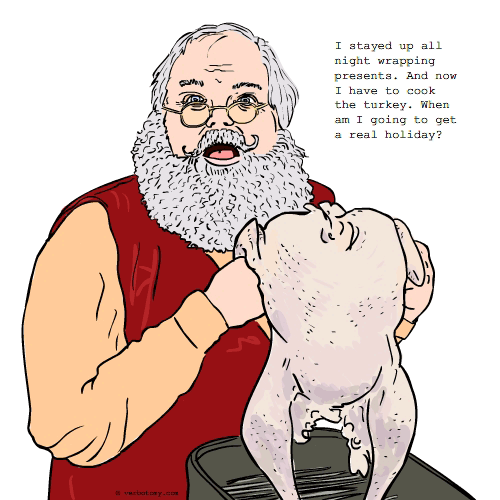 DEFINITION: v., To run out of batteries during the holidays, especially on Christmas morning when all the kids and half the adults are screaming for their new toys. n., A battery or personal energy shortage created by over-consumption.
Batolac
Pronunciation: bat-oh-lack
Sentence: Adj. Christmas was cancelled this year due to Santa's batolac attitude. N. Santa is such a batolac! I can't believe we had to cancel Christmas just because he fell asleep while basting the turkey. Adj. I think these batteries are batolac. We need to buy some more.
Etymology: "The batterers of lack" -Originally used to describe the men who carried battering rams when they ran out of energy before reaching their mark. Modern use has transferred use to mean batteries that have run out of energy or a person who has run out of energy before the event they were preparing for.
Points: 794