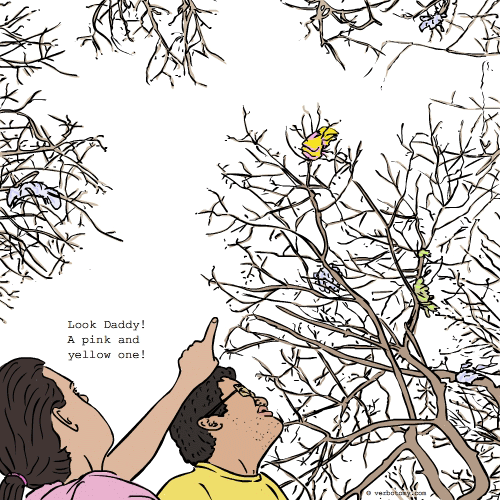 DEFINITION: n. The colorful array of plastic bags and other debris which blossom on the trees, thanks winter's whistling winds -- and a few careless neighbors. v. To watch your garbage caress the landscape, as it blows in the wind.
Polyleaves
Created by: artr
Pronunciation: pälēlēvz
Sentence: The trees in our area go through two stages of color change. The first when Fall arrives and Mother Nature paints the landscape with golds, oranges and reds, the second when the leaves fall to the ground and the colorful polyleaves become more visible.
Etymology: poly (polyester) + leaves (foliage)
Points: 908