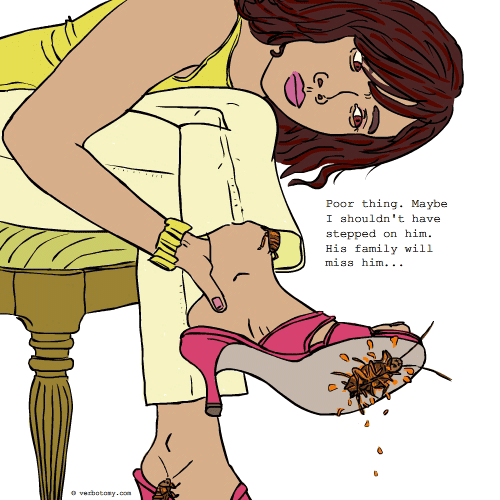 DEFINITION: v. To do something decisive and then immediately start to have doubts, wondering if you did the right thing. n. Second thoughts, or second guesses, about a decision or an action you have made but cannot change.
Regrecision
Pronunciation: REE-greh-ci-zhun
Sentence: Alice suffered so acutely from regrcision that she never left home for fear of making a choice she might later regret.
Etymology: Derived from "regret", "regress", and "decision".
Points: 863