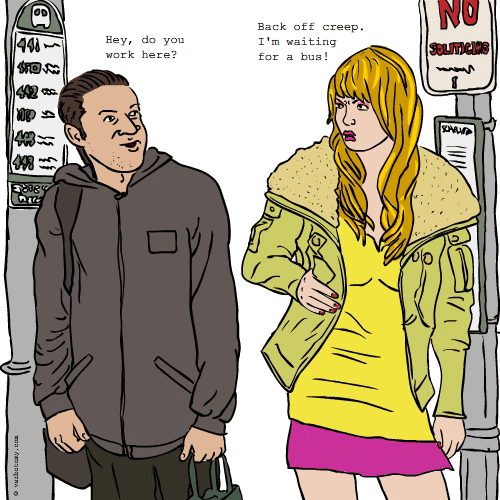 DEFINITION: v. To ask someone who is clearly in a store uniform, perhaps on a ladder creating a display or running a cash register "Do you work here?" n. A person who doesn't know how to ask for assistance in a retail store without asking a stupid question.
Boutiquery
Pronunciation: bow-teek-qwery
Sentence: His boutiquery was likely a sad excuse for a pick-up line but she didn't mind - she liked his slacks.
Etymology: boutique + query
Points: 842