Verboticism: Consteralienation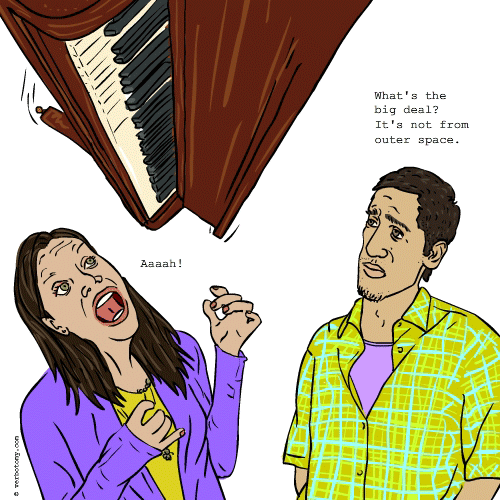 DEFINITION: n. The unnameable fear which overcomes one when a large silent UFO cruises arrogantly overhead. v. To be frightened by the huge flying objects which exist (for the most part) in your imagination.
Consteralienation
Created by: artr
Pronunciation: känstərālēənnāshən
Sentence: Wendell is not allowed to watch Sci-Fi movies. Every time he watches one he is left with an overwhelming sense of consteralienation. Every light in the sky, every unexplained noise he hears is surly extraterrestrial. He is just one step short of wearing tin foil on his head. This wouldn't look good in his position as CEO of a major corporation.
Etymology: consternation (feelings of anxiety or dismay, typically at something unexpected) + alien (extraterrestrial)
Points: 893