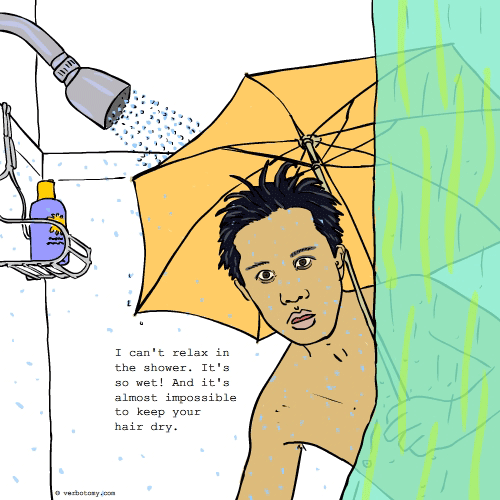 DEFINITION: v. To take a really long, relaxing, shower; so long in fact, that you loose concept of time. n. A prolonged shower that uses up a whole tank of hot water and leaves the bather looking like a boiled raisin.
Damprune
Created by: artr
Pronunciation: damproōn
Sentence: Jeremy was told that a hot shower can give your skin a fresh healthy look. After overdoing it for nearly an hour his new look is more like a damprune.
Etymology: damp (slightly wet) + damn + prune (a plum preserved by drying, having a black, wrinkled appearance)
Points: 800