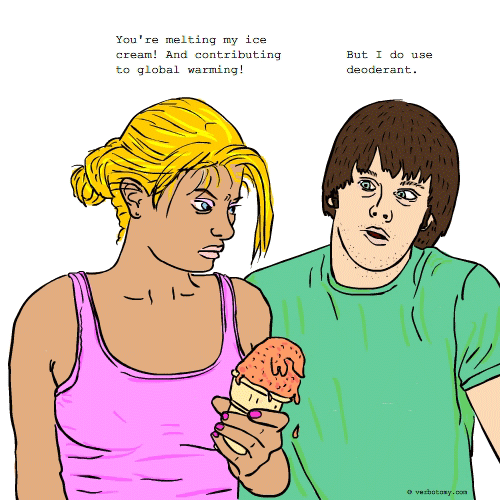 DEFINITION: n. A person who blames their neighbors, coworkers, and/or parents for anything and everything that is wrong in the world. v. To lay blame on someone for something which is obviously beyond their control and influence.
Scapegoad
Pronunciation: SKAIP goad
Sentence: Lam finally realized that her boyfriend basically just enjoyed picking fights for no reason. Most of them revolved around her supposed failure to care about health, the environment, or other people. He scapegoaded her for the size of his OWN butt (it was her fault because she bought snacks with trans-fats). It was because of her that his elderly mother was unhappy ("She's lonely and you don't pay enough attention to her when she talks about all her aches and digestive problems"). He scapegoaded her for using too much hot water when she took a nice long hot shower ("wasteful and bad for the environment," he said). But once, when they stayed in a hotel, he took lots of long hot showers, and it was then that she realized that he just wanted to make sure there was enough hot water for HIM! She had the last laugh, though, when she decided to break up with him. She donated his beloved car to Aid for the Ancient. When he arrived home to find it gone, she said cheerfully, "I knew you wouldn't mind because I KNOW how much you care about helping old people. And an added bonus is that it's really good for the environment AND your health if you drive less and bike more!"
Etymology: scapegoat (to single out a person for unmerited blame or negative treatment) + goad (to harass, nag, antagonize)
Points: 743