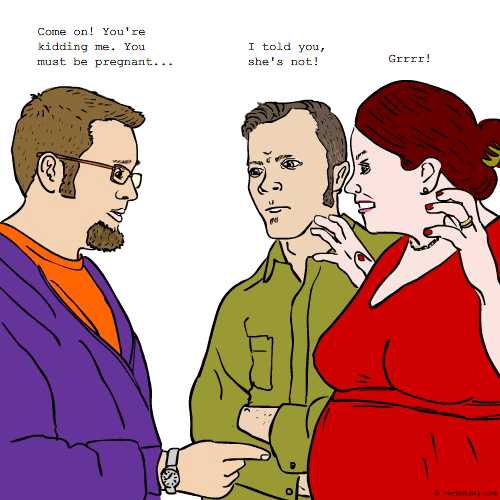 DEFINITION: v., To enthusiastically congratulate a woman on her pending motherhood, only to be told that you are mistaken. n., The dashed expectations and pregnant silence that follows mistaken congratulations.
Pregnonsee
Pronunciation: preg-non-see
Sentence: Jack's biggest gaffe happened when he congratulated his boss's wife on her pregnancy, but it was a pregnonsee.
Etymology: pregnancy: to be pregnant + non: not + see
Points: 1049