Verboticism: Sniffixation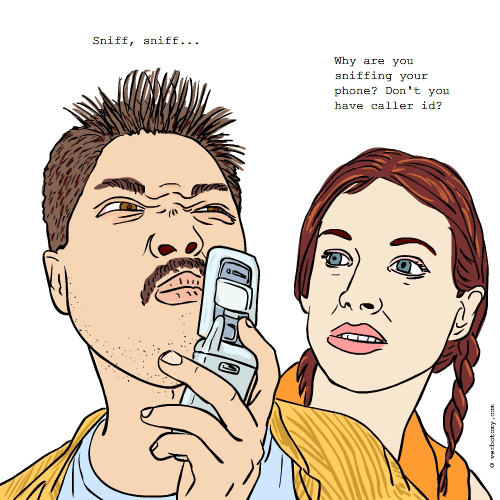 DEFINITION: n., A compulsive need to sniff everything and anything you pick up, even things that typically do not have distinctive odors. v., To habitually sniff everything within your grasp -- just to make sure it's fresh.
Sniffixation
Pronunciation: snif-fix-a-shun
Sentence: Jim had such a sniffixation about freshness that Rita refused to go with him to buy groceries anymore. Anyone who watched him smell, poke, squeeze and taste the fruits and vegetables was too grossed out to buy them when he got done with them. He sniffed the meats to make sure they weren't spoiled, the cheeses to see if they were still good and the fish to make sure it hadn't gone belly up. But when he began to sniff the cat food she had enough.
Etymology: sniff + fixation:an obsessive preoccupation
Points: 647