Verboticism: Disgruntified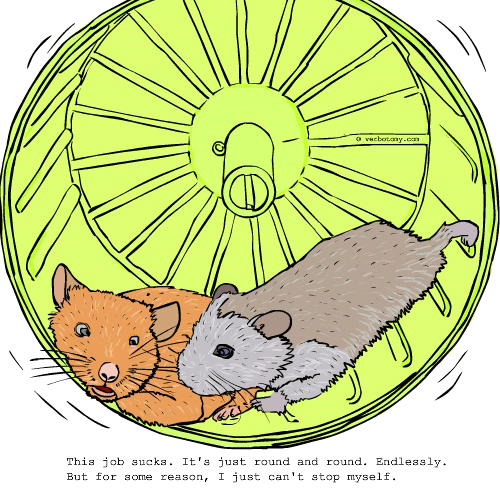 DEFINITION: n., A person who diligently and persistently complains about their work. v., To enjoy bellyaching about your job so much that you would never consider quitting.
Disgruntified
Pronunciation: dis-grun-ti-fied
Sentence: Manny was a disgruntified worker who hated his job, his supervisor and his coworkers. He complained abut them constantly, especially down at Lucy's Cafe, until the day he retired. Everyone thought that he would finally be happy, but he still went to Lucy's everyday and complained because he had nothing to do. Besides, he missed the hogs.
Etymology: grunt: unskilled laborer + disgruntled: feeling or expressing discontentment or anger + gratified: satisfaction; receive what is desired
Points: 575