Verboticism: Presententious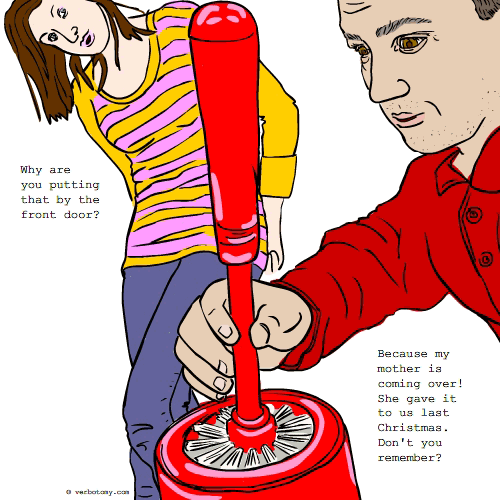 DEFINITION: n., An ugly decorative item or article of clothing received from friends or relatives, which is kept stored away but ready to be pulled out at a moment's notice in anticipation of a return visit. v., To temporarily place an old, and perhaps unattractive gift in a place of honor.
Presententious
Pronunciation: pre-sen-ten-tious
Sentence: The green and blue speckled ash tray that Sam's mother made was presententiously displayed whenever the old bat came to visit, since neither Eileen, her husband, nor anyone else they knew smoked, except for Sam's mother.
Etymology: present:gift + pretentious: receiving or demanding a distinction of merit, especially when not justified; making an outward show
Points: 1004